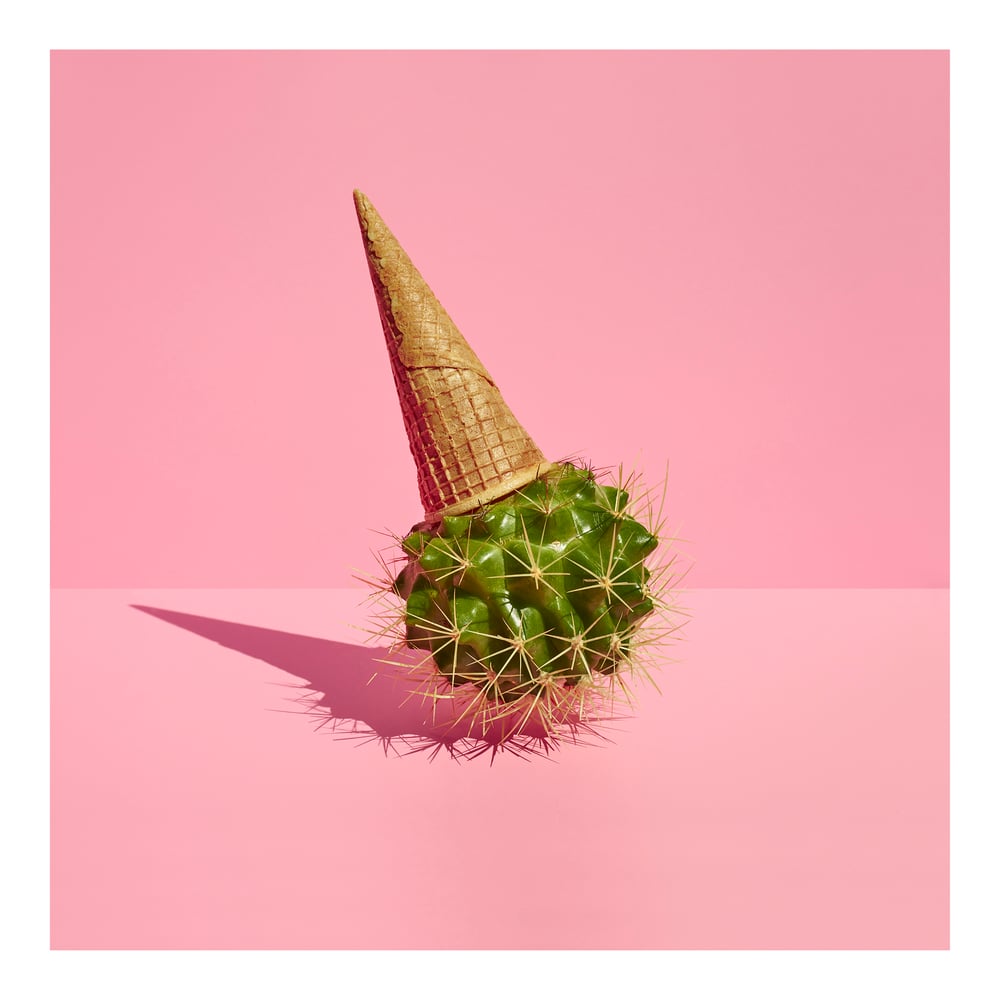 The Cactus Cream plays with the contrast of an itchy cactus in the place of a soft and creamy ice cream, as if it were the only surviving creature in the dryness and thirst of the heat. The two elements together create this non existing but recognizable new object redefining it´s meaning.
This artwork is part of the Heat Wave series. A project about the rising extreme weather conditions in Madrid, where the city can easily reach 40º C in summer.
Limited Edition Prints:
Small Edition- 19.68 in x 19.68 in (50 cm x 50 cm) Limited Edition of 75+ 2 PA
Medium Edition- 29.53 in x 29.53 in (75 cm x 75 cm) Limited Edition of 50 + 2 PA
Large Edition- 39,37 x 39,37 (100cm x 100 cm) Limited Edition of 25 + 2 PA
The Limited Edition prints are signed, accredited and numbered by the artist and include a Certificate of Authenticity.
Open Edition Prints:
9 in x 9 in (23 cm x 23 cm)
Free standard shipping*
Each Print is created with care using archival paper and superior certified 100+ years inks.
Fine-Art Giclée Print over 100% a-Cellulose, bright white, Hahnemühle Fineart Pearl 285 grs.
This artwork is sold unframed with a 3 cm white border in the medium or large edition / 2 cm small edition / 1 cm open edition.
*Use the code OPENEDITION for FREE shipping. Just applies to the 23 cm x 23 cm Open Edition when you check out. Standard shipping / regular post shipping. Please contact for priority / express shipping.