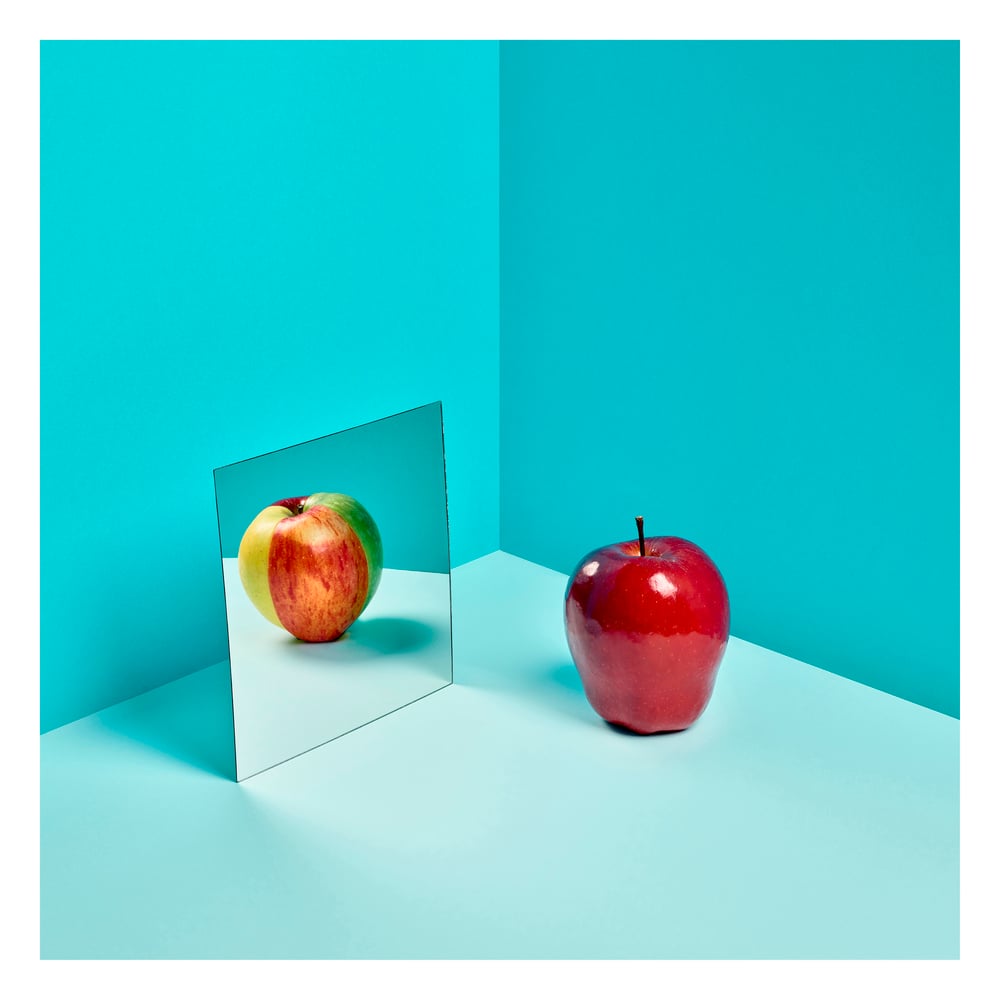 Mental Health is a series that tackles this very important topic through symbolic images. In it, I talk about personality distortions, self esteem problems and mental disorders with a colorful and playful visual language. It is a way to approach a difficult subject in a different way where the viewer can easily feel related with these fruits and vegetables.
The apple, while being herself, an apple, is reflected as different versions: sometimes a Royal Gala, sometimes a Golden Delicious, sometimes a Granny Smith, etc. In reality she's a Red Delicious beautiful and shiny apple. An image that can represent some mental issues like Multiple Personality or Bipolar Disorder. But it can also symbolize having trouble with decisions and changing mind about what we want, who we are. At the end, all of them are tasty, beautiful and yummy apples.
Open Edition Prints:
Mini: 9 in x 9 in (23 cm x 23 cm)
Small: 19.68 in x 19.68 in (50 cm x 50 cm)
Free standard shipping*
Limited Edition Prints:
Medium Edition- 29.53 in x 29.53 in (75 cm x 75 cm) Limited Edition of 50 + 2 PA
Large Edition- 39,37 x 39,37 (100cm x 100 cm) Limited Edition of 25 + 2 PA
The Limited Edition prints are signed, accredited and numbered by the artist and include a Certificate of Authenticity.
Each Print is created with care using archival paper and superior certified 100+ years inks.
Fine-Art Giclée Print over 100% a-Cellulose, bright white, Hahnemühle Fineart Pearl 285 grs.
This artwork is sold unframed with a 3 cm white border in the Medium or Large Edition / 2 cm Small Open Edition / 1 cm Mini Open Edition.
*Use the code OPENEDITION for FREE shipping at checkout. Just applies to the 23 cm x 23 cm (Open Mini) and 50 cm x 50 cm (Open Small) when you check out. Standard shipping / regular post shipping. Please contact for Priority / Express shipping.