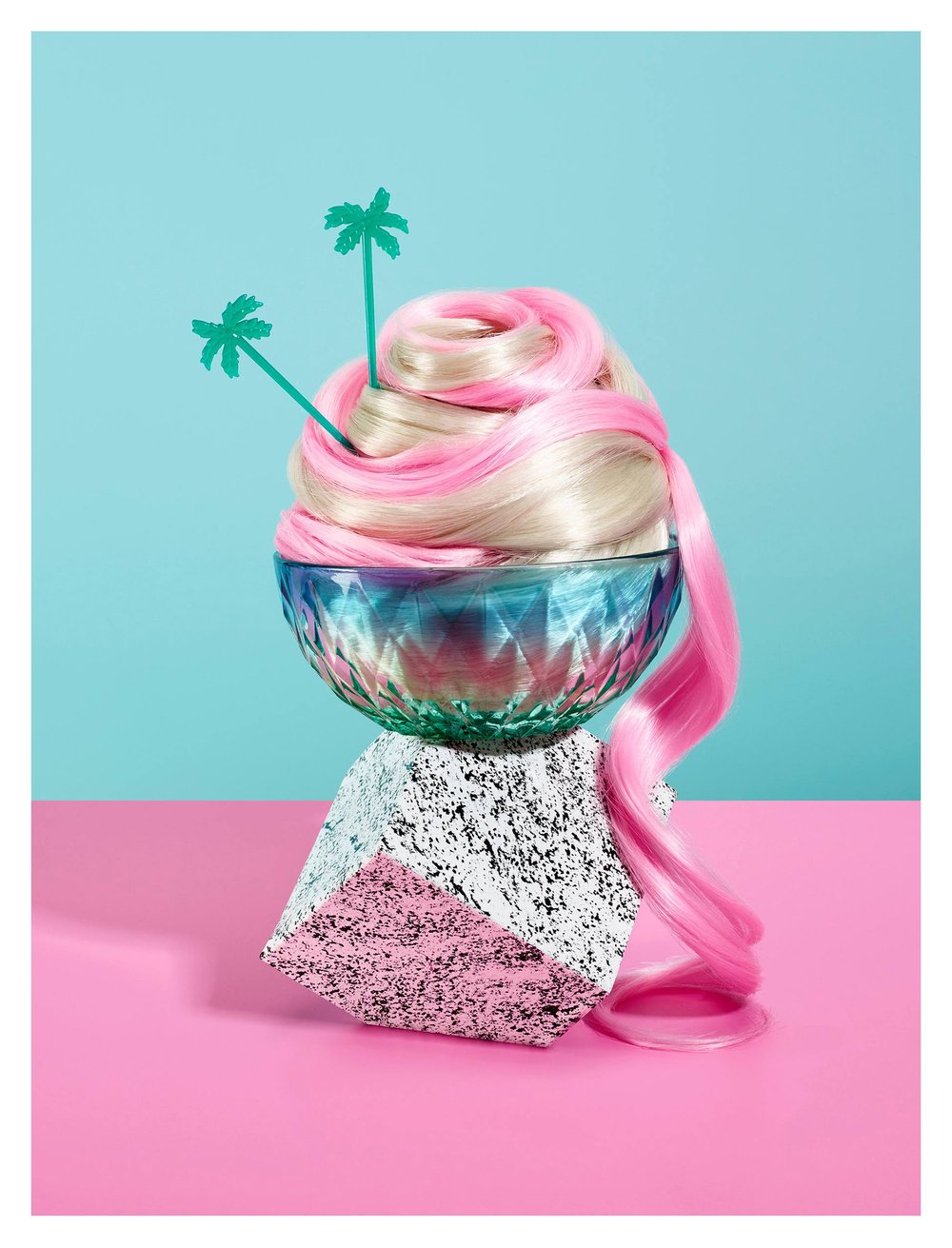 When I was a little girl I used to play with my hair and often created sophisticated hairstyles for myself. Today I can see similar colours and compositions in bakeries and ice cream. I explore the similarities of these aesthetics by unifying them in lighthearted images. The idea of playing imaginary children's games with food brings life and a bit of whimsy to these playful combinations connecting adulthood with our inner child.
This artwork is part of the Sweet Style series.
Limited Edition Prints:
Small: 30 cm x 40 cm (11,8 in x 15,7 in) Limited Edition of 60 + 2 PA
Medium 50 cm x 60 cm (19 in x 23,5 in) Limited Edition of 40 + 2 PA
Large: 80 cm x 100 cm (31,5 in x 39,37 in) Limited edition of 20 + 2 PA
The Limited Edition prints are signed, accredited and numbered by the artist and include a Certificate of Authenticity.
Open Edition Prints:
11.81 in x 7.87 in (30 cm x 20 cm)
Free standard shipping*
Each Print is created with care using archival paper and superior certified 100+ years inks.
Fine-Art Giclée Print over 100% a-Cellulose, bright white, Hahnemühle Fineart Pearl 285 grs.
This artwork is sold unframed with a 3 cm white border in the medium or large edition / 2 cm small edition / 1 cm open edition.
*Use the code OPENEDITION for FREE shipping. Just applies to the 23 cm x 23 cm Open Edition when you check out. Standard shipping / regular post shipping. Please contact for priority / express shipping.